Many people wonder why toe socks are better than the traditional sock design. The answer is surprisingly simple. We created a sock anatomically designed to your foot, and the five-toe sleeve design allows your toes to splay naturally and align properly, enabling greater stability and more comfort. We only use superior fibers that are durable, light, and flexible to offer superior breathability, which means cool, dry, and comfortable feet. We intended to create a sock that fits naturally, protects from blisters and is so comfortable you forget you're wearing socks. That's the way it should be.
It's no wonder many footwear brands are designing shoes with wider toeboxes to accommodate the need to run and perform natural and free. Make sure you pair your footwear with one of our toe sock products to create the best possible layer between foot and shoe. Feel the difference™
Performing since 1999, Injinji is a sock company dedicated to the health and performance of feet.
We believe Injinji socks can truly benefit people in every athletic pursuit and make the journey of life a bit more comfortable for everyone. For us, starting from the ground up just makes sense since our feet play such a vital role in almost everything we do. For over ten years, Injinji has evolved from a startup sock company to a community of athletes from all sports and skill levels who believe in taking action and pushing personal physical boundaries. We run, train, compete, and live in a variety of footwear. This passion and feeling of community emanates in everything we do. Our mission is the continued pursuit of personal growth and betterment. We strive to be better as a company, improving how we conduct business, treat others, and give back to our communities.
---
---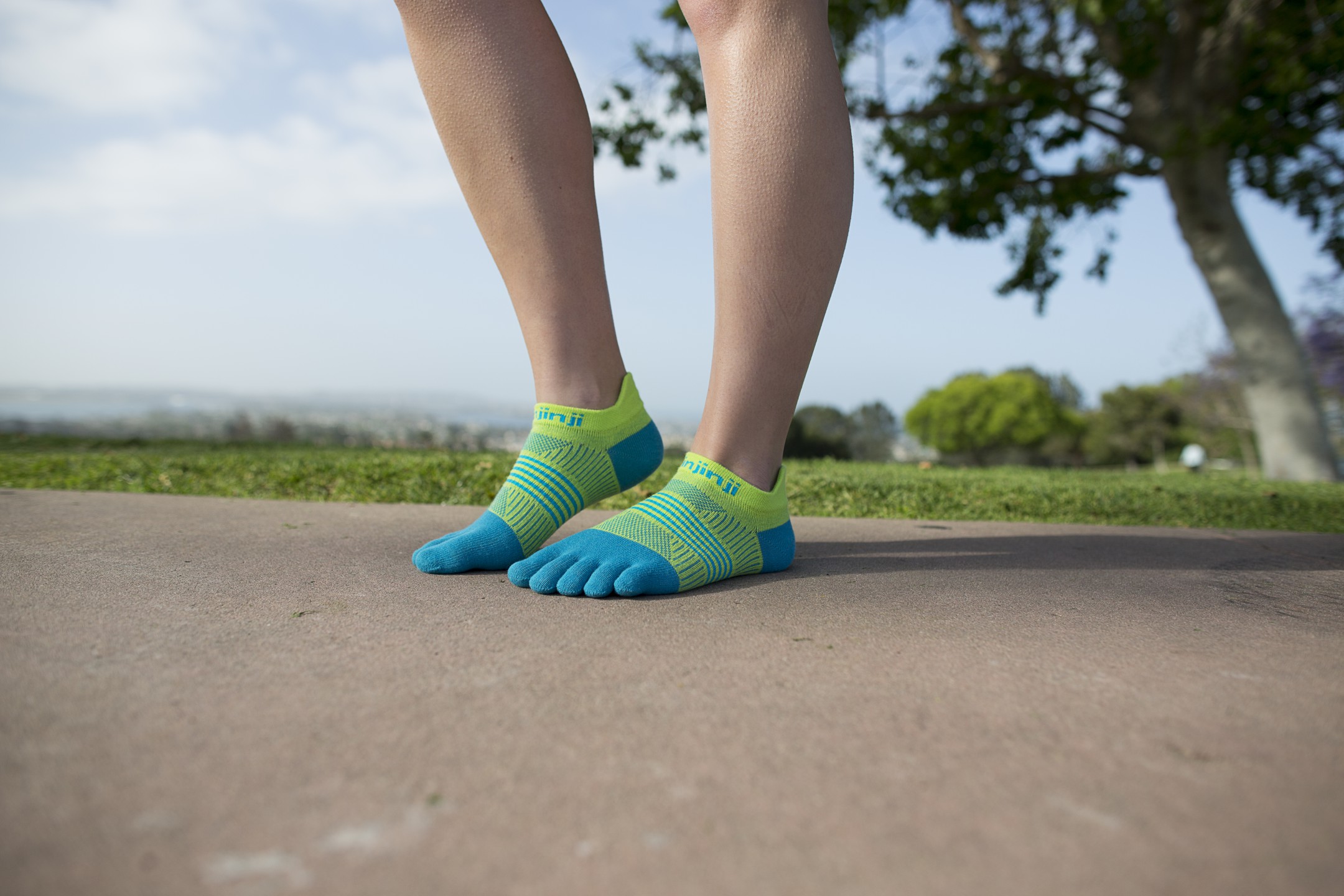 ---
http:injinji.com »